When you choose Half Moon Hollow Development and Design to build your new home, you'll be able to rest easy knowing that our team of experts will take care of everything: from developing custom plans based on your style preferences and needs to managing each step of the project and finishing up with quality assurance checks. The result? A beautifully finished home that's exactly what you wanted.
Building a new home is an exciting endeavor, and our custom home builders of Arden want you to enjoy the process. Starting from scratch, ground up construction requires skills and experience from industry experts. Our team of professional contractors at Half Moon Hollow Development and Design, LLC will handle all aspects of project management; including creating budget estimates and scheduling to ensure that your project is completed on time and above your expectations. We also offer 3D Renderings for new construction/renovations and additions. Before starting your new home's construction, we will work closely with you to learn your personal wants and needs for your new home. Our primary goal is to work together with our clients as a cohesive team to ensure that your project is on time, on budget, and built to the highest standard of quality.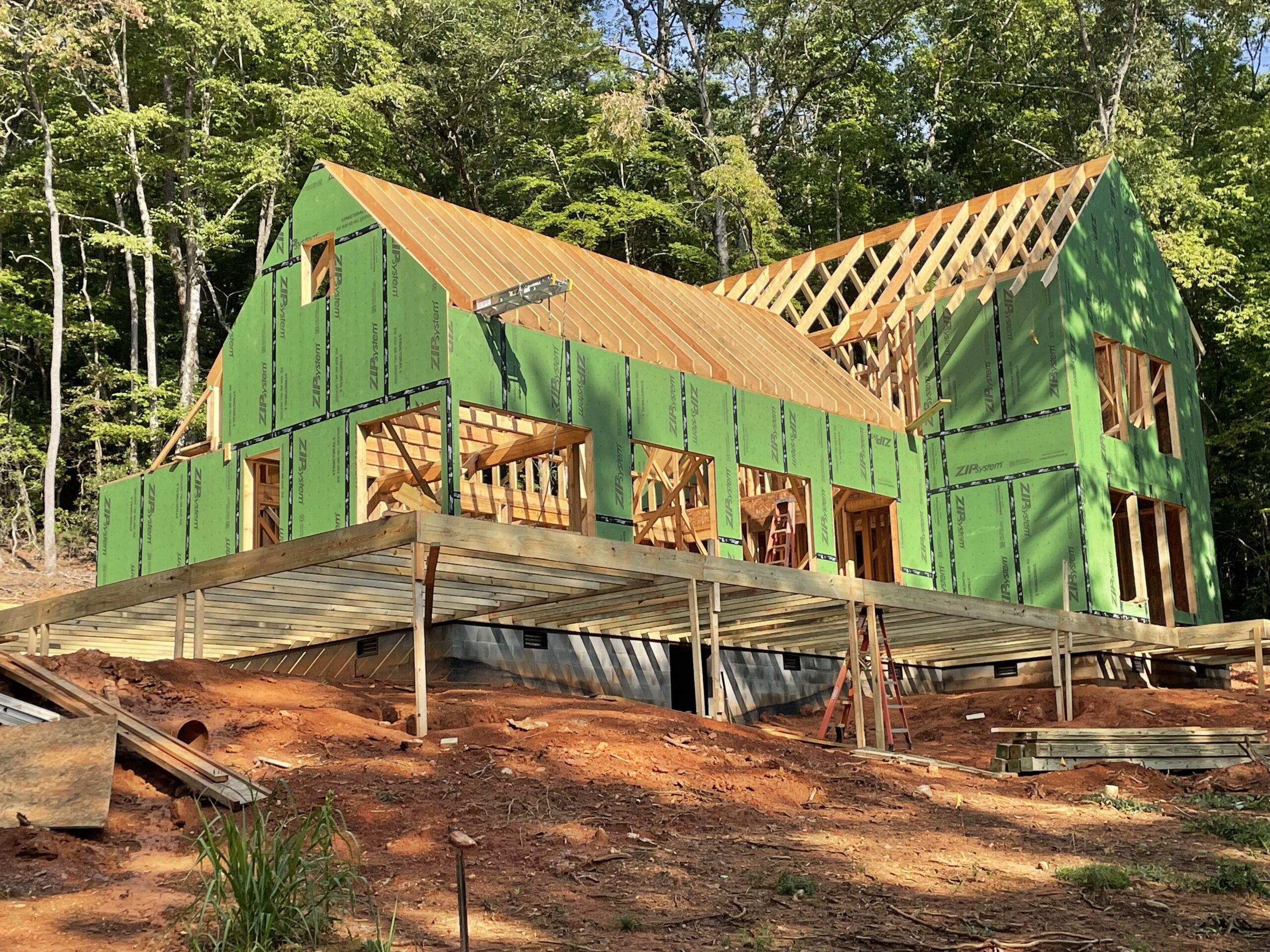 We will work with you to create a plan for your project that fits within your budget. We'll discuss what materials would be best for your space and create a plan that makes sense for your lifestyle. Then we'll provide you with a quote for the project including our time and labor costs.
Once we have an agreed-upon scope of work, we get started by ordering materials and making sure that everything is on-site when it needs to be, so that there aren't any delays down the line. During construction, our experts will be on-site overseeing each stage of the process so that nothing gets overlooked.
After initial construction has been completed, we have a team that specializes in all of the finishing touches like painting and flooring so that everything looks perfect!
We provide the highest quality craftsmanship and work with top materials to ensure that your project is built with care and professionalism and up to the current building codes.
We have built our reputation as a quality general contractor with years of industry experience. Our team is passionate about construction. Let us exceed your expectations!
You can count on us for creative design ideas, highly personalized service and attention to detail in all aspects of your project. We treat every client on all projects like family.






Let's talk about your project. Fill out the form or give us a call at the number below.